Construction and Installation For Your Next Project
New Construction Stucco for Wyoming and Northern Colorado
"We have over 25 years of combined experience with stucco."
We are a full-service stucco company serving Wyoming and Northern Colorado.  Specializing in traditional stucco as well as synthetic stucco also known as EIFS (Exterior Insulation Finish Systems) Licensed and Insured.
Traditional stucco is impact-resistant, fire-resistant, and is proven to be resistant to termites and rot. EIFS adds insulation and is more energy efficient. At AAAStuc.co, we use a variety of different colors and custom textures that will make your property stand out from the rest. Our stucco installers are some of the best in the industry, and we provide the highest-quality installation when completing our projects.
We have over 25 years of combined experience with traditional stucco and synthetic stucco.
Whether it's replacement or repairs, we can handle all your home's stucco needs.
From new construction to simple repairs or total replacement, we've got your building covered.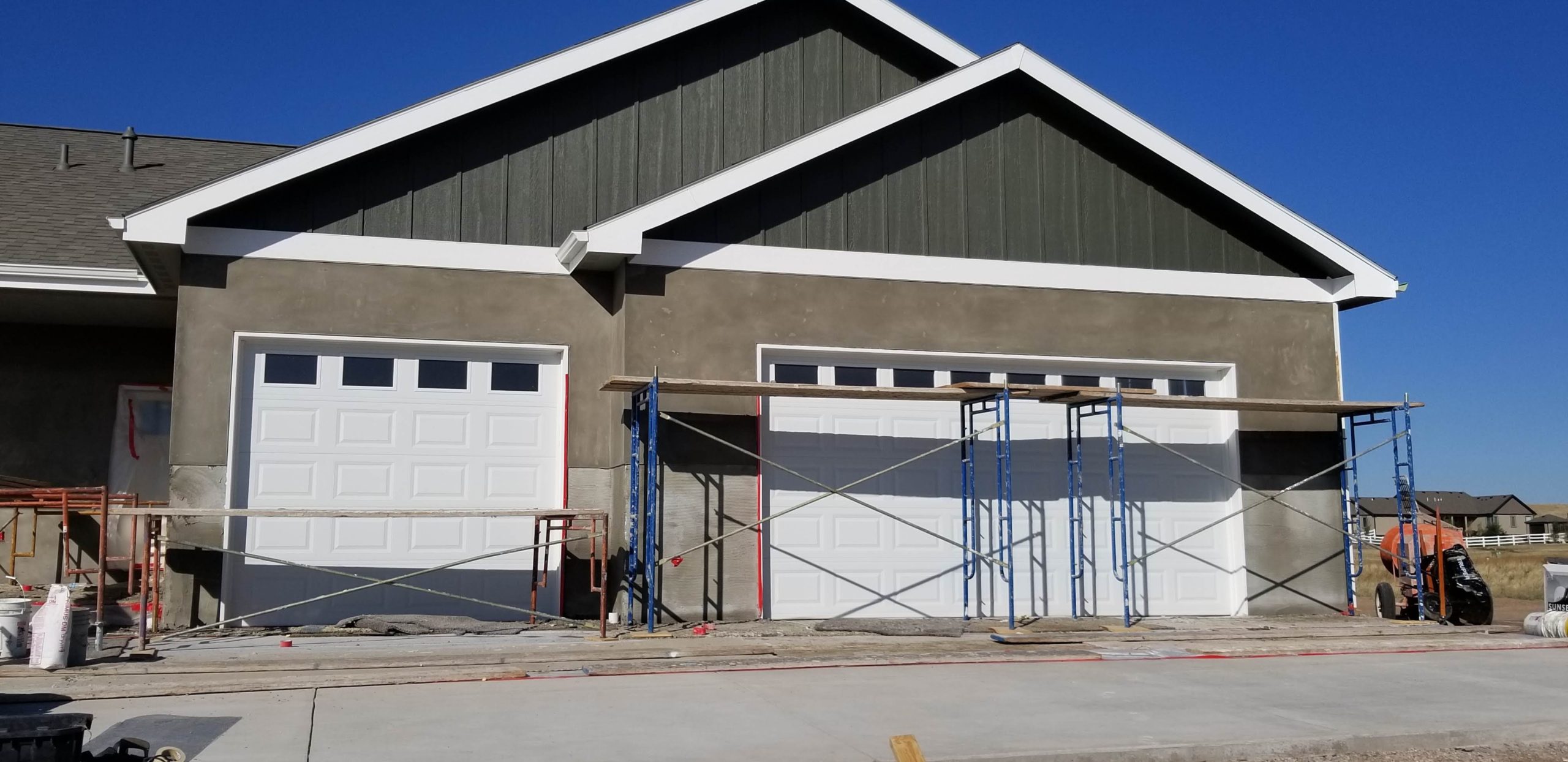 Let us bring your building's stucco back to life with our expert restoration services.
Excellence & Quality work
AAAstuc.co provides the best in stucco remodeling, construction and installation for residential and commercial properties. We work with you from start to finish to design and build your project. We handle large construction projects along with smaller residential jobs.
For further inquiries call
Choose our team of professionals for stucco service to the interior or exterior of your property in Wyoming or Northern Colorado.
Creating your perfect stucco project is a breeze with our simple three-step process!
We'll discuss the details of your project and create a custom quote to bring your stucco dreams to life.
Our team of experts will perfectly execute your project using the highest quality products and craftsmanship.
Upon completion, we'll do a thorough walkthrough to ensure everything looks and feels perfect.
Our team has years of training and field experience with stucco. We are committed to providing the very best of the best, and that means maintaining the strongest team of stucco experts around.
Appreciated by our customers!
At AAAStuc.co LLC, our goal is to help make the process of designing your project more enjoyable for everyone involved. We do commercial, residential and restoration projects. With over 20 years' experience our large crew can tackle any size stucco project.
AAA Stucco just finished my home - replacing the hail damaged steel with stucco - and we could not be happier. Many people just walking by have stopped me in the yard to commented on how great the house looks. Always wanted stucco but thought it would be too expensive, but AAA Stucco beat the 3 estimates for steel that I received. Rory and his crew did a great job, and I highly recommend them.
This company is one of the best . We had big hail ( golfball size ) so the damage was significant . They came a day after I called them and gave me an estimate ( which was less than what the insurance company quoted ) . I was a little unsure, but being a local firm I went with them . When the roof was done, Rory got right after it, Tanya takes care of the paperwork ask and you shall receive, she's great . They're both very easy to work with...
When we first bought our house we had minor stucco damage on the chimney. We found someone to repair it. It was patched over the damaged stucco, but not done correctly. So, I finally found AAA stucco AAAstuc.co who did the job the way I expected it done the first time. If you need stucco work in Wyoming, they are quick, and their work is top notch! I can't wait to paint our beautiful new stucco chimney.
Laoreet nisi consectetur, integer, posuere eaque, morbi delectus qui inceptos, quisquam, interdum, habitasse commodi mollitia illum, tincidunt nullam quis etiam ultricies, habitasse, ornare facilisis, nec sagittis. Maecenas officia autem torquent.
Autem! Eros ornare iste quae diamlorem faucibus purus, nunc harum, cumque class incididunt cupiditate elementum.
No matter the size or scope of your project, we have the skills to handle it with the utmost care and professionalism. Contact us today to get started!